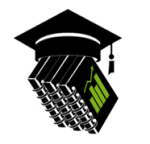 Learn Internet Investing / Trading – Home Study Course
An 8 lesson course taught in colleges, a step by step learning experience to get you started, or to get you back on track if you have been self-taught and could use a stronger foundation. Covering aspects of stock market and trading approaches from technical analysis and fundamental issues, to charting techniques and trading strategies.

Learn to Trade online with Provident Investing- PDF Book
Learn with our book to instruct beginners who want to learn to trade on-line in the stock market. Charting, technical analysis, fundamentals, how risk can be controlled for greater success, are all covered with illustrations and easy-to-understand text. It is also a great review for those more advanced.
Learn how to pick stocks: Rolling Stocks EasyScan
Learn How to Select Rolling Stocks using our EasyScan tutorial. This is a 10 page tutorial showing how to scan for rolling stocks, using your TC2000 software, or Freestockcharts.com. We've provided Rolling Stock selections chosen by our proprietary scans for many years, using TeleChart 2000 and our EasyScan.   Now, rather than provide you with a list of potential rollers, this tutorial will teach you how to set scans and find your own selections!
We want you involved! The more who trade, the more robust the trading market.
A solid foundation is needed for any serious endeavor. We recommend strongly, that you get that from the book and the home- study course offered in products. We have also provided dozens of full free tutorials to increase your understanding. Give yourself something solid to build upon.

Observations and questions are welcome, use the Contact link in the top menu. Questions and answers may be also added to our Trading Tips link. I have developed and taught this course in colleges and free as a community service, and to serve you better, we are lowering the price of the online course and individual lessons. What I have developed is increasing my income and it can yours!